Are you looking for a budget-friendly TWS earphone that can deliver exceptional sound quality and functionality? Look no further than the EarFun Air Pro 3. This earphone is packed with features that will impress even the most discerning audiophiles. Let's take a closer look at what the EarFun Air Pro 3 has to offer.
Functionality
The EarFun Air Pro 3 is loaded with features that make it a versatile and reliable earphone. It has touch controls that are intuitive and easy to use, allowing you to manage your music and calls with ease. The earphone also comes with a companion app that lets you customize the controls and EQ settings to your liking. Furthermore, the Air Pro 3 has an IPX5 rating, which means it's resistant to water and sweat, making it a great choice for workouts and outdoor activities.
Sound Quality
The sound quality of the EarFun Air Pro 3 is nothing short of impressive. It boasts a 10mm composite dynamic driver that delivers rich, deep bass that will satisfy even the most avid bass lovers. The mids and highs are also well-defined, creating a well-balanced sound signature that is enjoyable for all genres of music. Additionally, the earphone uses Bluetooth 5.3 technology, which ensures a stable and reliable connection, even in crowded areas.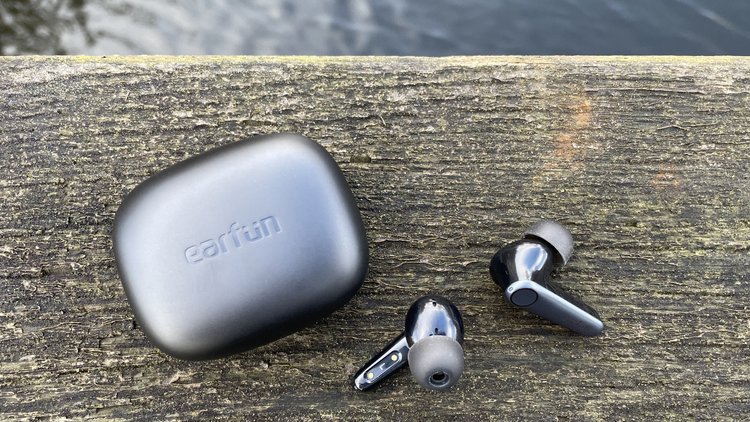 Price
One of the most appealing aspects of the EarFun Air Pro 3 is its affordable price. For a budget-friendly earphone, it has almost everything you could want, including noise-canceling technology and wireless charging. At around $80USD, the Air Pro 3 is a steal for its impressive features and sound quality.
Recommendation
If you're in the market for a budget-friendly TWS earphone that delivers impressive functionality and sound quality, look no further than the EarFun Air Pro 3. With its intuitive touch controls, customizable settings, and deep bass, this earphone is a great choice for anyone who loves music. Plus, at such a low price, it's a no-brainer for anyone looking to get the most bang for their buck.